We buy Vintage Cameras

We are passionate about preserving photographic history. If you have vintage cameras to sell, you've come to the right place. We buy vintage cameras of all brands and formats. Connect with us to turn your vintage treasures into value or exchange them for new additions to your collection. Let's keep the legacy alive together.

Looking to sell your classic vintage cameras and lenses? CAMERATIQUE offers fair prices and pays cash for quality items. We're interested in a wide range of brands, including Alpa, Arriflex, Angenieux, Beaulieu, Bolex, Bronica, Cambo, Canon, Gitzo, Gossen, Hasselblad, Leica, Linhof, Leitz, Mamiya, Metz, Minolta, Minox, Nikon, Olympus, Pentax, Rodenstock, Rolleiflex, Sekonic, Sinar, Soligor, Uher, and Zeiss.

To get started, simply contact us via email or phone at +27(0)832611594 with as much information as possible about the item you wish to sell. Providing pictures can also help us make the best offer possible.
At CAMERATIQUE, we make it easy to turn your vintage cameras and lenses into cash. Contact us: shop@cameratique.com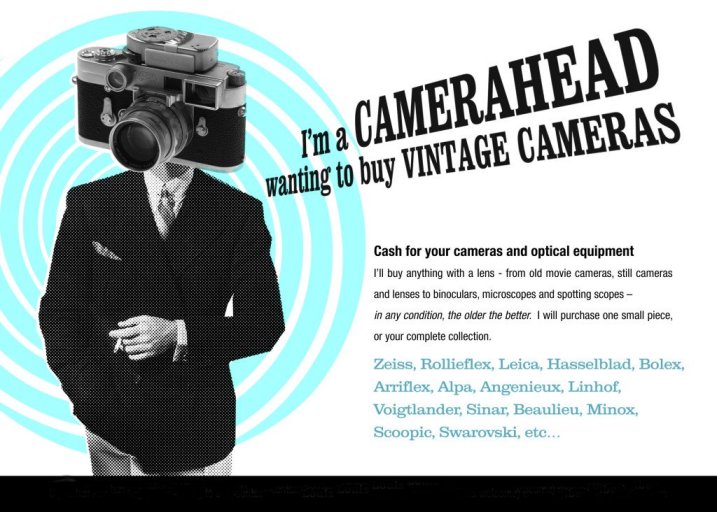 ---
There are no products to list in this category.