We buy Vintage Cameras

CAMERATIQUE is interested in purchasing your classic vintage used cameras and lenses. If you have an item you wish to sell, please contact us via eMail or telephone us on +27(0)832611594, providing us with as much information as possible. If you can send us some pictures, this would answer many questions and put us in a better position to make you the best offer possible. The brands that interest us the most are : Alpa, Arriflex, Beaulieu, Bolex, Bronica, Cambo, Canon, Gitzo, Gossen, Hasselblad, Leica, Linhof, Mamiya, Metz, Minolta, Minox, Nikon, Olympus, Other, Pentax, Rodenstock, Rolleiflex, Sekonic, Sinar, Soligor, Uher, and Zeiss just to mention a few. We pay fair prices and we pay CASH.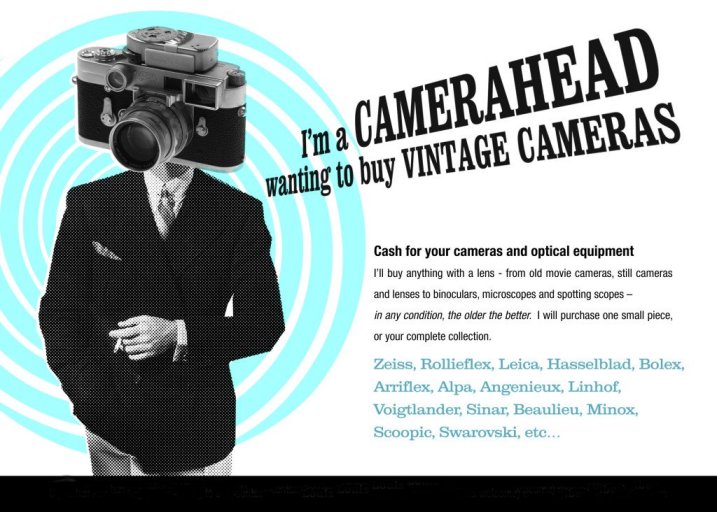 ---
There are no products to list in this category.